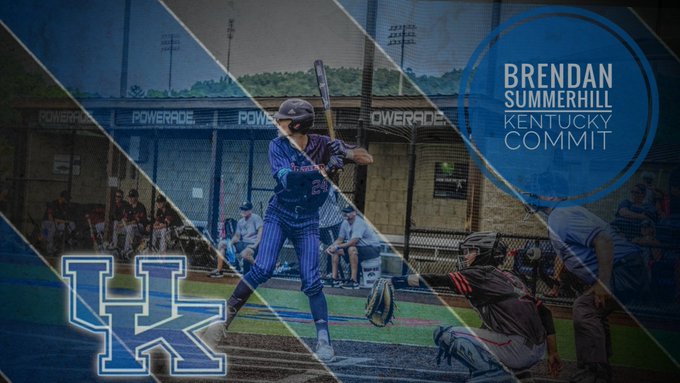 Congrats on your new commitment! What is it about the University of Kentucky that excites you the most?

I haven't been able to have a tour of the school yet because of COVID, but I saw the field and got a virtual tour and it is unbelievable. The facilities, the coaches, and I also really like that it is close enough to home. It is also in the SEC which is great.

You started playing with Top Tier since you were a youth player, and even had an older brother come through the program. Tell us what about your experience and what it means to wear the TT's.

Being able to wear the TT's is awesome, especially to be an American and carry on the tradition of working to be great every single day. Going through the program is hard work but it also shows who is really down to hold their own, and prove who you are.

Share one of your favorite Top Tier memories.

This is tough because I have so many great memories, but one of my favorite is winning the National Championship at Lakepoint. I actually had been thrown out of the game for thinking we won the game too early. At the time, I was mad because I knew if we didn't walk it off we would have had to make a substitution, but my teammate, Alex Stawich, walked it off for us and saved me a little bit too.

Talk a little bit about the recruiting process and how everything went down.

Recruiting for me was different than what some of my teammates went through because of Covid, but it was actually an experience to remember. It's good to get it out of the way and was fun to experience going through that. I was actually being recruited at first by to catch, and the Top Tier being wonderful with connections helped me get in contact with Kentucky and it all worked after that.

What were some of the priorities you looked at when deciding where you wanted to commit?

The facilities is a huge piece for me because that's where I am going to be spending the next 4 years; the locker room, the weight room, the field, everything is fantastic. The coaching staff was also very important and I love the coaches at the University of Kentucky. Location wasn't the biggest factor but it also played a part.

What challenges do you see ahead of you before you get to campus?

I wouldn't call them challenges because they are just opportunities for growth and improvement. A big thing for me is always being focused, day in and day out, and at times it can be very tough but I want to continue to work hard everyday and keep getting better.

What are some of the goals you have set for yourself as a college baseball player?

I want to be able to go in there and start as a freshman, and I know everyone wants to be able to do that but I feel like if I do everything I need to do everyday, then I can go get it. I want to win a national championship too, and I feel like we will have a legitimate chance to do that. And obviously I want to play beyond college and continue my career.

If you could give one piece of advice to all of the younger players coming up, what would it be?

Enjoy it, it goes by really fast. I remember just like it was yesterday I started playing Top Tier as a 13 year old on the north side of Chicago. Enjoy every moment and keep the kids you meet close to you because these will be your boys for life.
Is there anybody you would like to give a shout-out or thanks to?

I want to thank god first. Nothing is possible without Him. I want to thank my parents who have sacrificed so much. My coaches for taking time out of their lives to better me as a player. My teammates for bringing me competition and pushing me everyday. And my family, girlfriend, and friends who have supported my throughout.