MLB 2020 Draft Eligible Keaton Rice, Bradley:
Here we are taking a deeper look at one of the best left-handed hitting catchers coming out of the Missouri Valley Conference in the 2020 MLB Draft class.




Keaton Rice is a junior catcher at Bradley University standing at 6'2 and 195 lbs. Rice has been named to the National Catcher of the Year watch list in all three seasons he has been at Bradley. Rice led the MVC catchers in batting average in 2018 hitting .316 and continues to impress scouts at the MLB level with his ability to hit left-handed and showing great arm strength behind the plate as a catcher.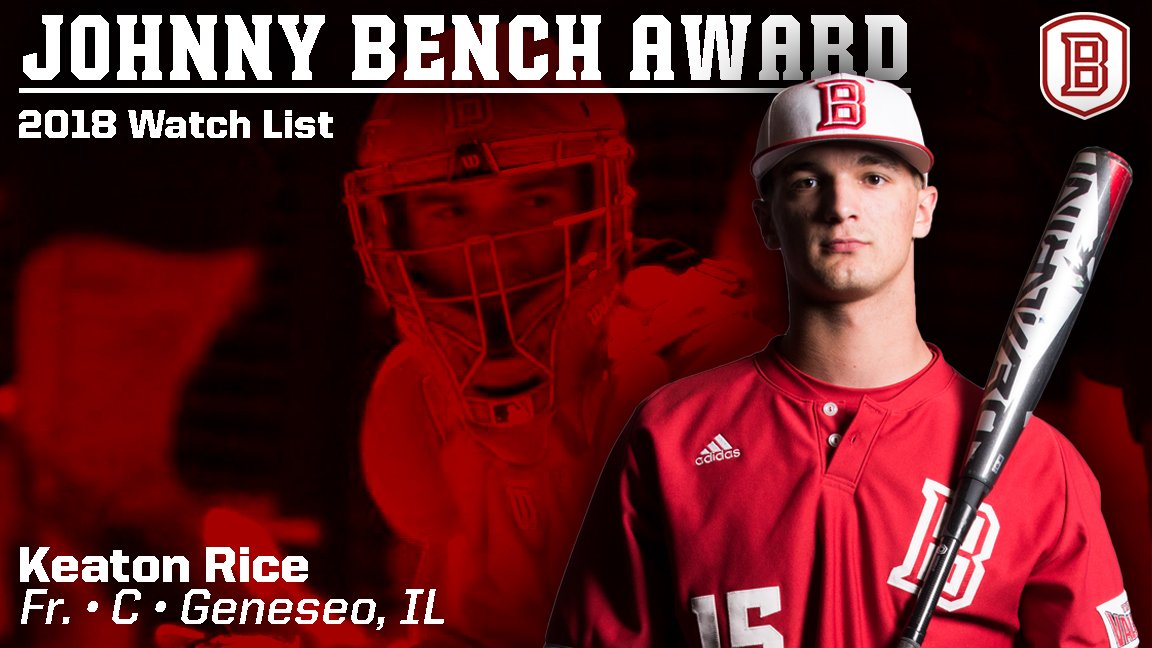 In his freshman campaign in 2018 with Bradley, Rice started behind the dish in 43 games, hitting .316 with 3 doubles, a triple, a homer, 28 RBI's and a .419 on base %. He helped Bradley go 32-19 overall that year along with earning himself All-MVC 2nd team honors.




In the summer of 2018, Rice played in the Prospect Summer Collegiate League for the Springfield Sliders. He played in 15 games that summer, hitting .262 with 3 doubles and 3 RBI's.




In his sophomore season in 2019 at Bradley, Rice started behind the dish again, catching 46 games, hitting .215 with 12 doubles, a homer, 14 RBI's and a .427 on base %. He helped Bradley go 31-19 overall and himself earned All-MVC 2nd team honors, along with being named on the MVC All-Defensive team.




In the summer of 2019, Rice was picked up to go play in arguably the best summer collegiate league, the Cape Cod League. Rice caught for the Chatham Anglers where he played in 24 games, hitting .233 with a double, a triple and 6 RBI's against the best collegiate arms in the country.




This year in Rice's junior campaign at Bradley, he was back on track hitting .275 in 10 games with 5 doubles, a homer, 3 RBI's and a .396 on base % before the COVID-19 pandemic ended the season.




In his career at Bradley, Rice has a batting average of .267 and an on base % of .418. Rice has consistently been one of the top defensive catchers in the Missouri Valley Conference along with being a really good offensive left-handed hitter in the MVC as well. If Rice, doesn't get his name called in this years 2020 MLB Draft, look forward to seeing his name a lot more in next few years at Bradley University and in the Draft years to come.