MLB 2020 Draft Eligible, Dalton Parker, Purdue:
Here we are taking a deeper look at another great right-handed pitcher coming out of the Big Ten in this years MLB Draft class.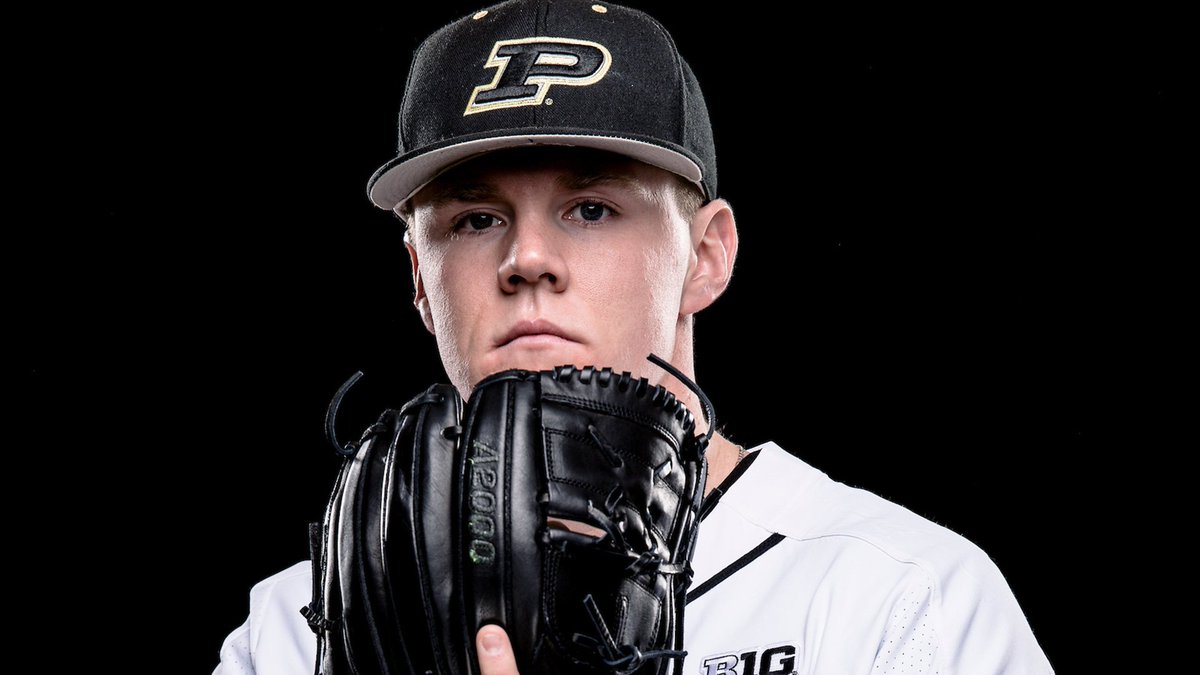 Dalton Parker is a senior RHP at Purdue University standing at 6'4 and 225 lbs. Parker pitched all four years of his college career at Purdue University where he pitched in many different roles there from closer to starter to long relief. Parker is a really polished right-handed arm with good feel for all three pitches.




In his freshman year at Purdue, Parker appeared in 16 games almost all in relief expect for in the season finale, they gave him his first start vs. Minnesota. Parker bolstered down the back end of the bullpen for the Boilermakers in his freshman campaign, recording six saves which is a Purdue Freshman Record. On the year, Parker threw 43 innings going 2-3 with 6 saves and 43 strikeouts.




In his sophomore year at Purdue, Parker had another really good season earning Academic All-Big Ten honors after going 5-0 in relief in 18 appearances striking out 22 hitters in 28 innings of work with a 3.21 ERA. This year was when Purdue made it back to an NCAA Regional at the University of Houston. Parker helped the Boilermakers win a Houston Regional game vs. North Carolina A&T, where he went four scoreless innings in relief giving up only 4 hits while striking out 4. Purdue was ranked as high as #27 in the nation and finished the season at 38-21 overall.




In his junior year at Purdue, Parker had high hopes as he pitched a lot for the Boilermakers in the previous seasons and they were on the rise as a program. Parker pitched in 11 games that year but then had to miss 6-weeks due to an injury. In his limited time his junior year, Parker went 0-3 in with 14 strikeouts in 23.1 innings of work with a 3.47 ERA. Parker once again was an Academic All-Big Ten selection.




This year, Parker's senior year he was only able to make four appearances going 1-0 with 5 strikeouts in 6.1 innings of work due to the COVID-19 pandemic that cancelled the season. In his college career at Purdue, Parker had a 4.11 ERA was 8-6 with 6 saves along with 84 strikeouts in 100.1 innings pitched. Parker was a Top 10 pitcher at Purdue in career WHIP with a 1.25 and was ranked 5th in Purdue history with a career mark of 7.15 hits allowed per 9 innings.

Parker is a strong bodied RHP with good upside as he was one Purdue's most effective pitchers out of the bullpen these past four years. Parker has a fastball that ranges from 88-90 mph topping out at 91 mph, with a slider that is 76-77 mph, with a change-up that is 82-84 mph and hopes to hear his name get called in this years MLB Draft.