MLB 2020 Draft Eligible Matt Burch, Old Dominion:
Here we are taking a deeper look at one of the top infielders coming out of Conference USA in the 2020 MLB Draft Class.




Matt Burch is a senior infielder for the Monarchs who is 5'7 and 170 lbs. Burch a speedy left handed hitting infielder who is a true grinder in the infield at multiple positions with some definite power to all fields. Burch has made stops at three different places in his college career.





In Burch's freshman year he went to the University of Arkansas where he played on a Top 25 ranked team seeing action in 18 games that year with 7 starts at both third base and as a designated hitter.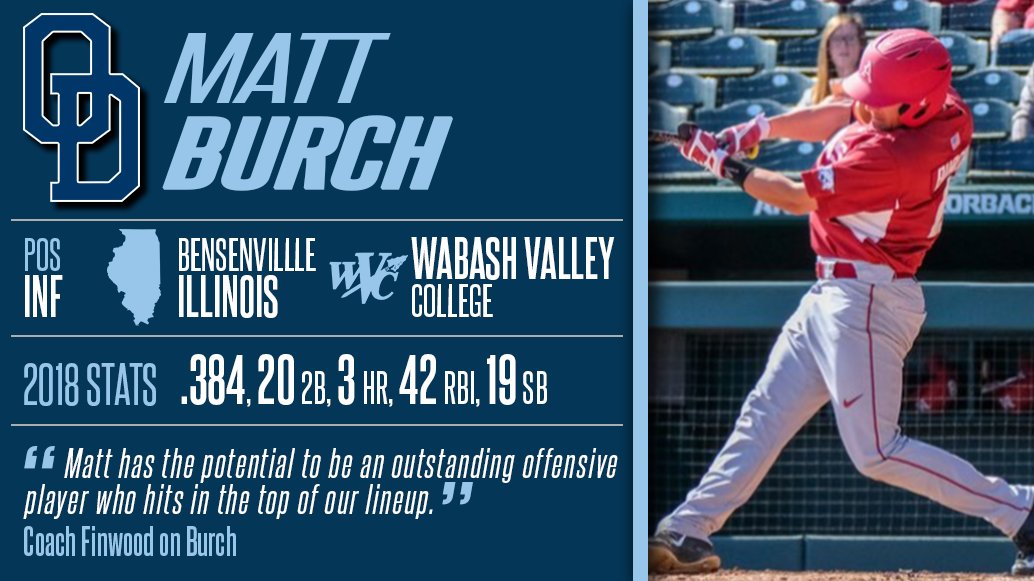 Burch decided to transfer after his freshman year and head to Wabash Valley CC. At Wabash Valley CC his sophomore season, Burch went off, earning himself 1st Team All-GRAC honors. Burch helped Wabash Valley to a 45-11-1 record, while hitting .384, with an on base % of .484, a slugging % of .537, with 20 doubles, a triple, 3 homers, 42 RBI's and 19 stolen bases.




In his junior season, Burch then transferred back to a D1, heading to Old Dominion University. At ODU, Burch started every game in the infield helping the Monarchs to a 35-21 record. Burch was fifth on the team in average hitting .298 with 11 doubles, 2 homers, 32 RBI's and 14 stolen bases. Burch led the team in stolen bases and was 2nd on the team in total hits with 73 on the year.

This year in his senior campaign that was cut short due to the COVID-19 pandemic, Burch was hitting .288 in 15 games played with 3 doubles, 10 RBI's, 2 stolen bases and an on base % of .408.




Burch is a player with great instincts for the game with a even better ability to really hit at the next level, which has pro guys on the watch for him in this upcoming MLB Draft.