Super Regional Wrap Ups in NCAA Division I College Baseball: Top Tier Alumni Roundup: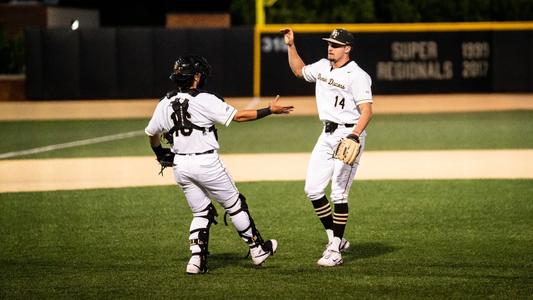 Cam Minacci, RHP, Wake Forest
Minacci got in for finale to seal the deal for Wake Forest to win the Super Regional vs. Alabama and send the Demon Deacons to the CWS for the first time since 1955. Minacci went 1 inning giving up 0 runs off 1 hit. Wake Forest won both games and will take on Stanford in the 1st round of the NCAA Division 1 College World Series this weekend. Wake Forest is 52-10 on the year and the #1 overall seed in the CWS.



Derek Crum, LHP, Wake Forest
Crum didn't get into the Super Regional this past week vs. Alabama but if Wake is expected to go deep into the CWS they will need Crum to come out of the bullpen to help them get there.



Cade Kurland, INF, Florida
Kurland went 2 for 9 in the two games in the Super Regional vs. South Carolina. The Gators won both and are heading to the NCAA Division 1 College World Series. Kurland is the leadoff hitter for the Gators who are the #2 overall seed in the tournament with a 50-15 overall record. Florida will face Virginia in the 1st round of the CWS this weekend.



Nick Ficarrotta, RHP, Florida
Ficarrotta didn't get in out of the bullpen this past weekend in the Super Regional vs. South Carolina but to make a deep run in the CWS the Gators will probably have to go to the veteran RHP at some point.



Jack Mahoney, RHP, South Carolina
Mahoney did all he could do in his start in the Super Regional vs. Florida. In the elmination game Mahoney went 4.1 innings giving up 3 runs off only 4 hits and 4 walks with 4 strikeouts. South Carolina scrapped in both games vs. Florida but it wasn't enough as they lost 5-4 and 4-0 to finish the year 42-21 overall. Mahoney finished the year 7-4 with a 4.16 ERA in 84.1 innings pitched with 84 strikeouts.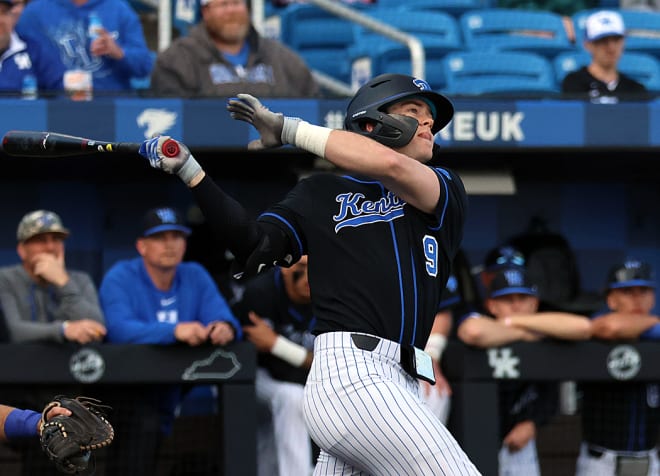 Chase Stanke, C, Kentucky
Stanke went 0 for 3 in the Super Regional vs. LSU this past weekend. Kentucky lost both games and finished the year 40-21 overall. Stanke in his 1st year with Kentucky this year after transferring in from Minnesota last season finished the year hitting .179 with 3 doubles, a homer and 11 RBI's.