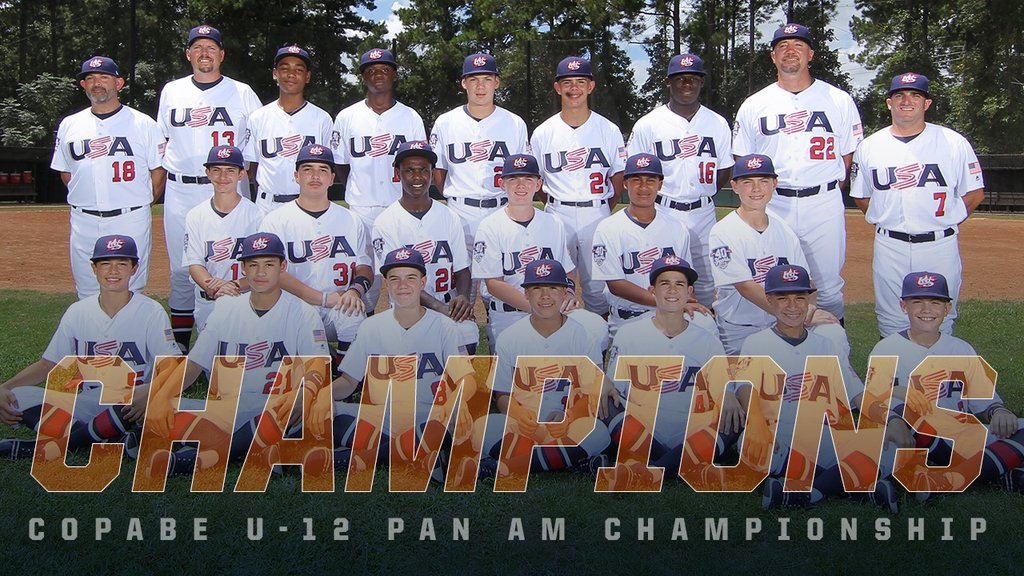 The 12U National Team made it's way down to Aguascalientes, Mexico this year to compete in the 2018 COPABE U-12 Pan American Championships. The team, managed by Top Tier CEO, Todd Fine, certainly made their mark. Not only did they win gold, but they did so in dominating fashion. They went 9-0 in the tournament, culminating with a decisive 10-2 victory over host Mexico in the championship game. The victory marked the first time ever that USA has won the event.

As if going 9-0 was not dominant enough, the offensive output from the 12U squad looked like a line from a video game. They outscored opponents by a total of 127-7. They pitched 2 no-hitters, and 4 one-hitters. In the first inning alone, USA outscored opponents 41-0. They had 12 different players hit a home run and had a total of 39 for the entire tournament. When it was all said and done, there were 4 players who received all tournament honors: Kibru Pam (MVP), Kailand Halstead (Batting Champion), Dean Moss (RBI Champion, First Baseman) and Brock Thompson (Second Baseman).

"I can't say enough about our guys," said a joyful USA 12U National Team head coach Todd Fine. "From start to finish, we continued to build everyday. We ran the table and went 9-0. These kids have given everything we have asked of them. It is a special group and they have a medal to show for it."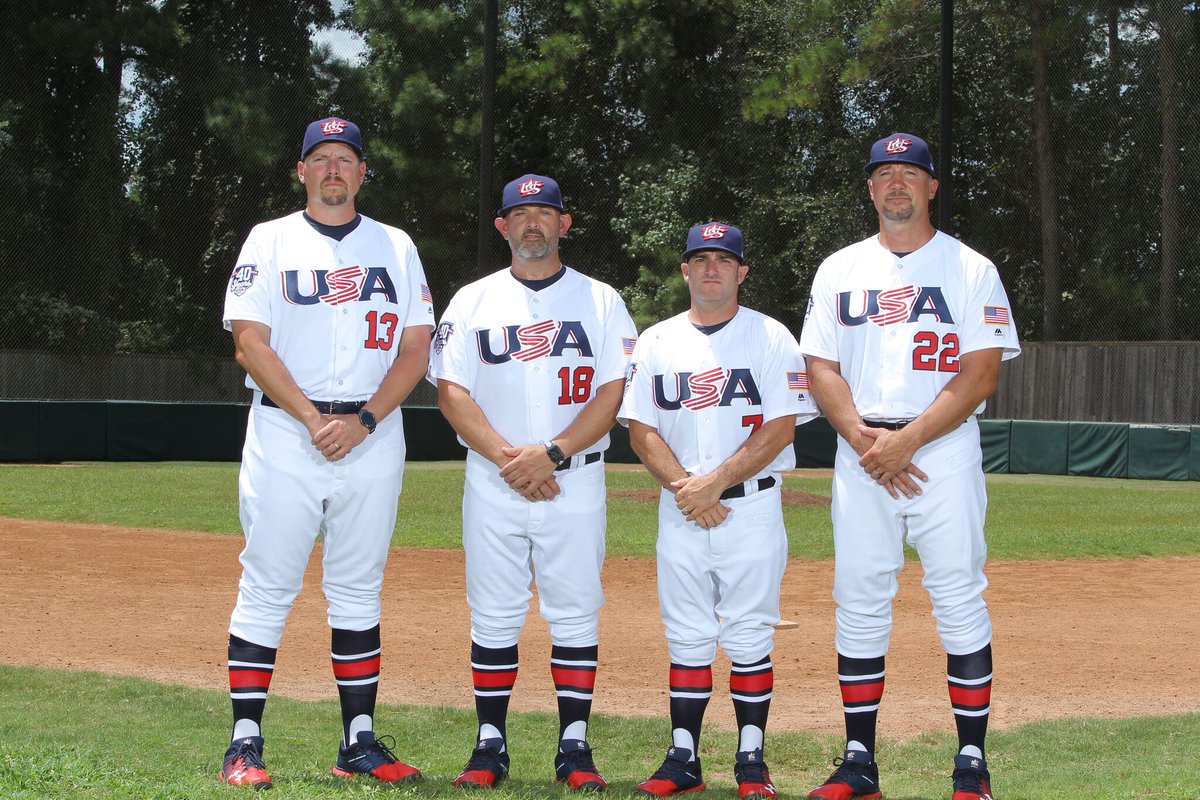 2018 marked Coach Fine's 10th year coaching for USA Baseball. He got started in 2008 and 2009 working with the National Team Identification Series teams. Then, from 2010-2012 he coached in the USA Baseball Tournament of Stars, the Prospect Classic (where the 18U National Team played against the collegiate national team), as well as winning one silver and two golds with the 18U team after working the 18U trials event. 2014 marked the first year he would join the coaching staff for the 12U National Team as the pitching coach. He would remain in that role the following 3 years, before being named as the Manager of this year's team. In 2014 and 2016 he helped the team win silver medals at the COPABE U-12 Pan American Championships. In 2015 and 2017 he helped the team win gold at World Baseball Softball Confederation (WBSC).




To read more about the entire tournament, game recaps, and the process of earning your way to wear the stars and stripes, follow this link to the 12U National Team web page.